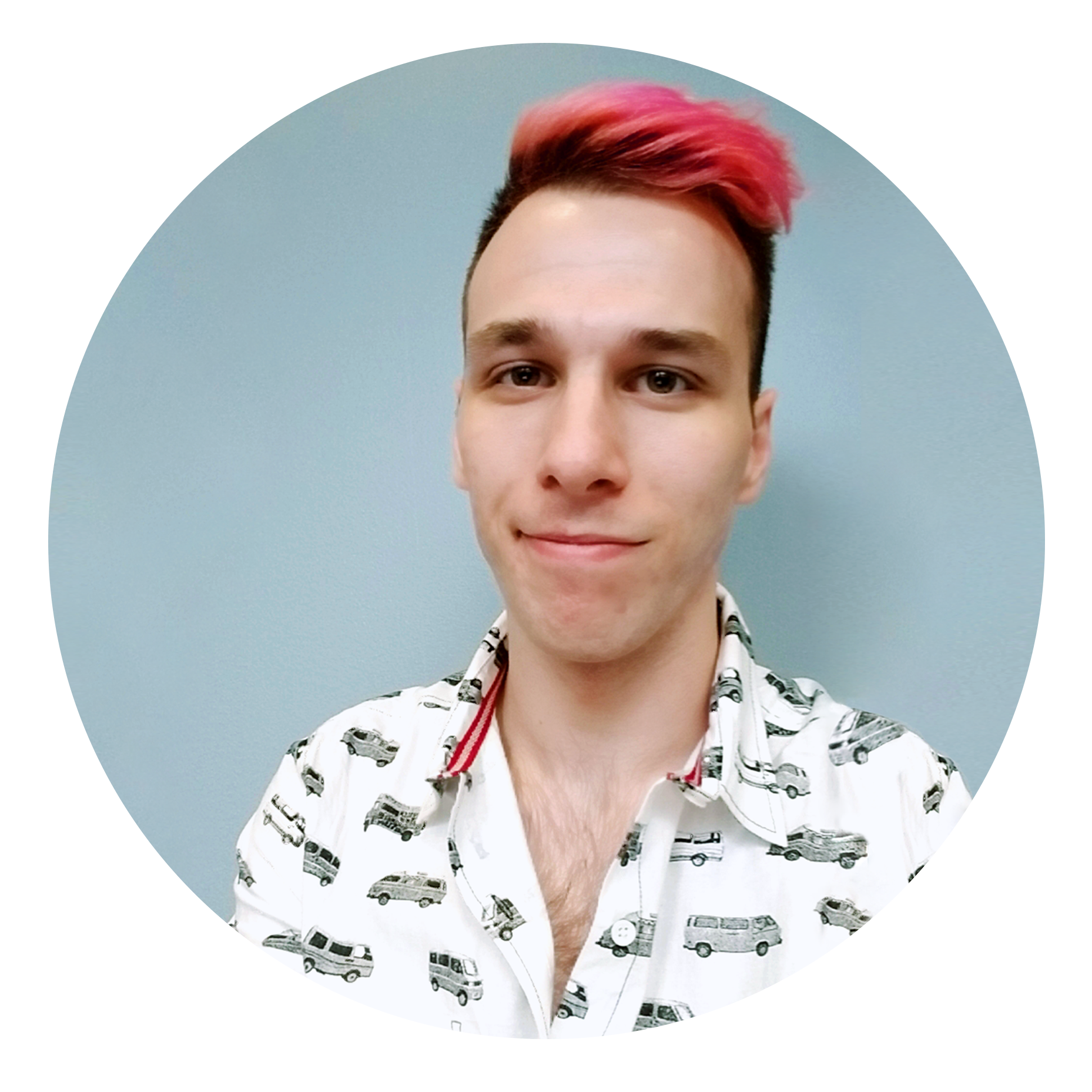 Hey, everyone! Thanks for stopping by!
I'm Aidan, a game developer, tech artist, voice actor, and all-around artsy fartsy type from Chicago, Illinois.
When I'm not petting dogs, eating brunch,* or getting new tattoos, most of my spare time goes towards creating playful, colorful, accessible little interactive things that bring some small measure of joy into the world. 
*brunch is not a time, it is a state of mind, an attitude, and a way of life, please do not be reductive about this on my internet, thank you